Pat McCormack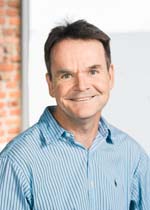 Pat McCormack
Category Manager
Pat McCormack is Local Buy's Category Manager – Works. His contract portfolio includes Roads, Water, Sewerage and Civil Works (BUS270); Engineering & Environmental (BUS262); Project Management (BUS254); Open Spaces, Parks, Play, Sport & Recreation (BUS267); Chemical Supply (BUS250); Pipes, Pumps, Water Meters, Precast Concrete & Fibre Reinforced products (BUS256).
Pat joined Local Buy in 2013, having previously spent over 30 years in design drafting, technician, estimating and project management roles in the electrical supply industry, private companies and Queensland Government.
Pat's aim is for his arrangement portfolio to be practical and accessible, allowing Purchasers and Suppliers to gain the maximum benefit from their involvement. He can relate on practical terms with engineering, procurement and management personnel and is happy to assist with any enquiry relating to Local Buy and his contract portfolio.