My Local Buy Story: NULLA Indigenous Office Furniture, Office Fitout and Office Supplies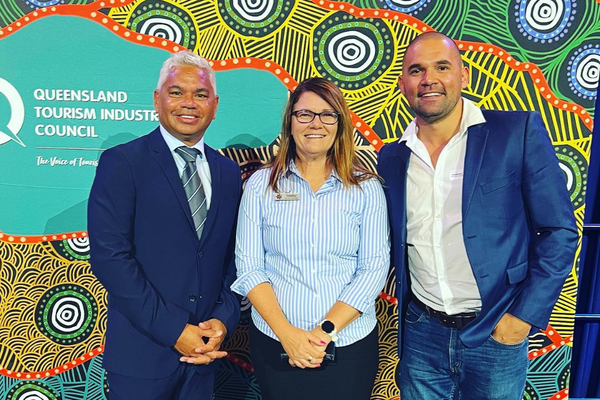 My Local Buy Story: NULLA Indigenous Office Furniture, Office Fitout & Office Supplies: Pioneering Social, Environmental, and Sustainable Solutions
Written by Ramone Close, Nulla Office Supplies
In a world where conscious consumerism and sustainable practices are gaining momentum, Local Buy Pre-qualified Supplier, NULLA Indigenous Office Furniture stands out as a trailblazer in the industry.
Led by proud Githabul, Quandamooka & Butchulla man Ramone Close, Managing Director and Founder, this Indigenous company has been driving social, environmental, and sustainable product creations within the office furniture industry. Despite facing challenges and competition, NULLA remains committed to its mission of offering innovative solutions that support both Indigenous communities and the planet.
Ramone's visionary leadership has propelled NULLA to the forefront of the office furniture industry, creating products that not only meet the highest quality standards but also embody social and environmental consciousness working within the Environmental, Social and Governance (ESG) principles. Recognising the importance of sustainability, NULLA actively incorporates eco-friendly materials and Australian manufacturing processes into their products. By sourcing materials responsibly, reducing waste, promoting recycling, manufacturing in Australia and employing local people, NULLA demonstrates their commitment to preserving the environment for future generations.
Watch Ramone talk about ESG principles and how they are applied in the business.
Competing against companies that are 'black cladding' (refer to the definition on Supply Nation) and companies that openly support 'black-clad' organisations has not been an easy journey for NULLA. However, rather than succumbing to the pressure, NULLA has embraced the challenge and positioned itself as a unique and socially responsible alternative. Through their commitment to Indigenous communities, sustainable practices, and transparent business operations, NULLA is making a bold statement about the importance of ethical choices in the office furniture industry.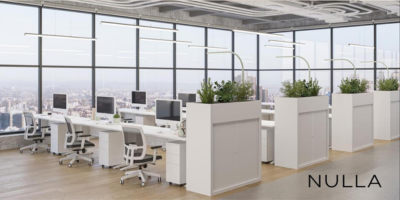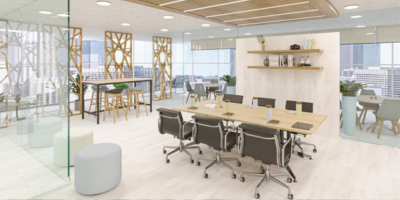 NULLA's dedication to providing outstanding service and accessibility is evident in its decision to join Local Buy as a Pre-qualified Supplier, an initiative that supports Indigenous businesses. The process of becoming an Indigenous company on Local Buy Arrangements was made seamless and efficient, thanks to the invaluable support of Customer Success Manager, Liz MacFarlan. Her guidance and provision of accurate information enabled NULLA to navigate the requirements smoothly, further strengthening their commitment to accessibility and fostering partnerships with government organisations.
NULLA recognises that true progress is achieved through collaboration and partnerships. By working closely with Indigenous communities, designers, and manufacturers, NULLA creates opportunities for skill development and economic empowerment. By partnering with organisations that share their values and goals, NULLA expands its reach and impact, ultimately driving positive change within the industry and beyond.
NULLA's dedication to social, environmental, and sustainable solutions extends beyond their product offerings. Through their office fitout services, they create workspaces that embody their values of inclusivity, cultural preservation, and sustainability. By blending Indigenous art and design with innovative furniture solutions, NULLA empowers businesses to create office spaces that are not only aesthetically pleasing but also foster creativity, productivity, and employee well-being.
---
Find out more about NULLA by visiting their website and procuring their goods on Local Buy Arrangement LB285 Stationary & Janitorial Supplies; Office Furniture, Machines & Equipment
If you'd like your business to feature in our newsletter, please email your Customer Success Manager Audrey Dobell adobell@localbuy.net.au or Liz Macfarlan emacfarlan@localbuy.net.au