The Value of Local Buy in Water Technology
A Case Study on the Mary River Flood Study and its Impact on Gympie Regional Council
Feature Writer Paul Cranch, Senior Consultant - Water Technology
In a world increasingly faced with climate uncertainties and environmental challenges, the value of specialised local knowledge in water technology cannot be overstated. This rings true for the Gympie Regional Council (GRC), which has greatly benefited from partnering with Water Technology in conducting the Mary River Flood Study. This collaboration has not only empowered the Council with state-of-the-art water management insights but also set the benchmark for other regional councils facing similar challenges.
The Mary River catchment is of immense significance to the GRC Local Government Area (LGA) as well as to the greater Queensland region. Known for its extraordinary flood history, the catchment has always been a high-priority sone for flood risk assessment. Flooding affects community life in the City of Gympie and its surrounding rural areas; just as it did most recently in February 2022.
To address the challenges posed by the Mary River, GRC, in partnership with the Queensland Reconstruction Authority, commissioned the Mary River Flood Study. The study, funded by the Queensland Disaster Resilience Fund, aims to provide a reliable source of flood information that would guide GRC in proactive floodplain management in the future.
The magnitude of this project required specialised skills, which is where Water Technology came into play. A detailed hydrology model was prepared, comprising approximately 550 individual sub-catchments. A comprehensive Flood Frequency Analysis and rainfall sensitivity assessment were undertaken to inform the design event modelling. The study adhered to the guidelines of the Australian Rainfall and Runoff 2019 (ARR 2019).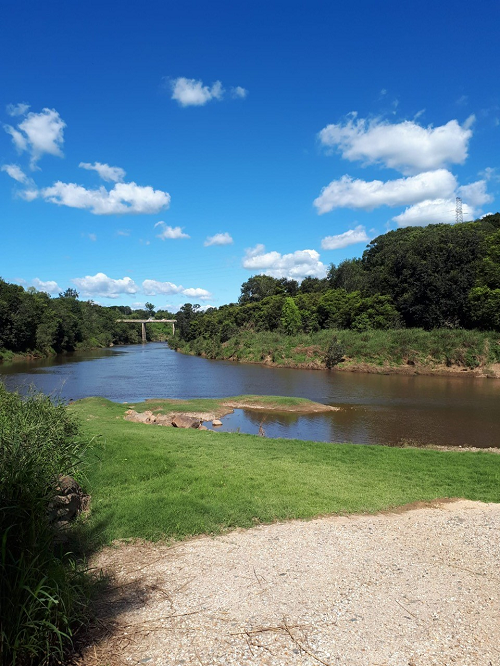 A highly refined 2D model was also developed to cover approximately 153kms of the Mary River in the Gympie LGA. This model incorporated 64 key bridge and culvert structures. The model was calibrated to three historical flood events.
All this was facilitated by Water Technology's state-of-the-art modelling capabilities, which enabled efficient simulation, data management and provision of comprehensive flood mapping.
The flood mapping and inundation data that emerged from this collaboration have become invaluable tools for GRC. These data will directly contribute to enhancing resilience through various measures:
Flood Risk Management: Accurate flood information will allow the Council to take proactive measures for future flood events.
Land Use Planning: The study's findings will serve as a cornerstone for urban and rural planning, ensuring that settlements are positioned in areas of lowest risk.
Disaster Management: Real-time data and flood mapping will serve as an indispensable tool for disaster management agencies to conduct efficient evacuations and emergency responses.
Local Buy was able to connect GRC with Australia's leading water technology experts, which offered GRC the benefits of tailored solutions, quick mobilisation, and the nuanced understanding of local geographic and climatic conditions.
The partnership between Gympie Regional Council and Australia's foremost water technology experts underscores the significant benefits of local engagement, linking local government entities with industry-leading solution providers. By investing in specialised local Queensland expertise, the Council has not only upgraded its flood management capabilities but also set an example for other councils grappling with similar challenges. This case study exemplifies how localised, specialised solutions not only offer robust technological outcomes but also foster community resilience and mitigate the costs of disaster.
In the long run, the Mary River Flood Study will serve as a blueprint for integrated, community-centric, and technologically advanced flood management practices that will define the future of water technology in Australia.
---